Unistrut Defender is a corrosion-resistant coating designed for channel, fittings, clamps, and hardware. It provides a service life between Hot-Dip Galvanized and stainless steel. Unistrut Defender was tested against Hot-Dipped Galvanized by an independent, accredited 3rd party lab, for 3000 hours of continuous salt spray exposure per ASTM B117. The results showed that the Unistrut Defender coating is 3 times more corrosion-resistant than Hot-Dip Galvanzed.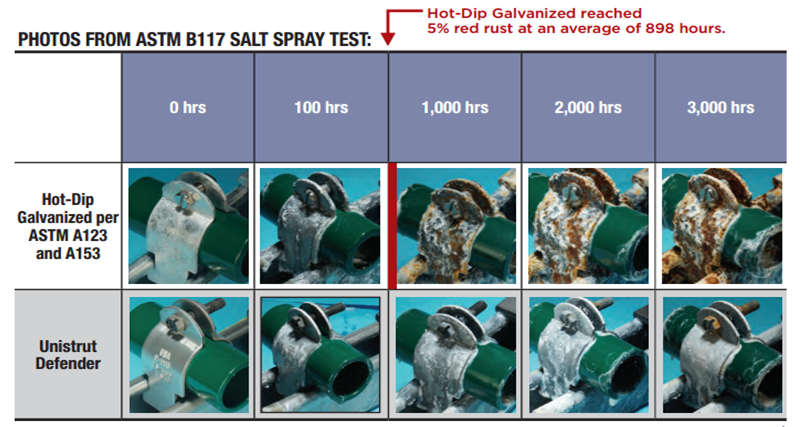 Anticipated Service Life
Unistrut Defender has over 3 times the corrosion protection of Hot-Dip Galvanized.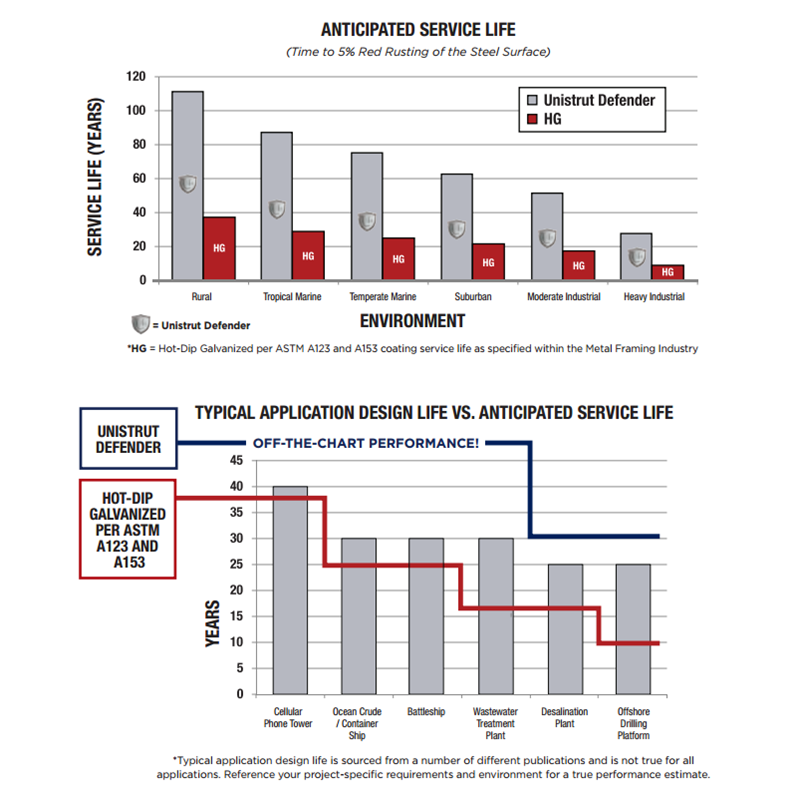 Benefits
3X the performance of Hot-Dip Galvanized
Significantly lower cost than stainless steel
Low maintenance
Specification
The Unistrut Defender product line is called out with the letters DF at the end of the part number. Example: to specify Unistrut Defender in P1000, use: P1000 DF
Literature