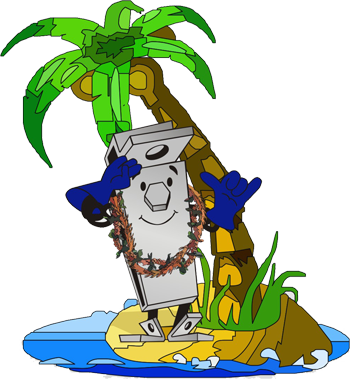 At Unistrut Hawaii, our mission is to provide our customers with top-quality products and exceptional service. We have been doing this since 1980 when we brought the Unistrut line into SUN Industries. With over 40 years of experience in the industry, we have built a reputation for being a trusted and reliable partner for your construction infrastructure needs.
Our team of knowledgeable professionals is committed to helping you find the right solutions for your projects. Whether you need assistance with metal framing, modular buildings, secured access storage units or any other Unistrut product, we have the expertise to guide you every step of the way. From initial assessment and design to complete installation services, we are here to ensure that your project is a success.
In addition to our extensive product offering, we are proud to offer a range of services to meet all your construction needs. Our consulting services provide valuable insights and recommendations to help you make informed decisions. With our engineering expertise, we can assist with structural calculations and ensure that your project meets all necessary codes and regulations.
When it comes to installation, our professional team is second to none. We understand the importance of efficiency and precision, and we take pride in our ability to deliver projects on time and within budget. With Unistrut Hawaii, you can trust that your project will be handled with the utmost care and attention to detail.
At Unistrut Hawaii, we believe in building strong and lasting relationships with our customers. We provide exceptional customer service and support, and we are always available to answer any questions or address any concerns you may have.Contact us today and let us help you take your vision and build it with Unistrut.
We carry the full line of Unistrut products including:
Unistrut (Atkore) – Metal framing
PrimeAngle – Complete support system for shelving and racking
United Interlock Grating – Pre-galvanized steel grating
RoofWalks – Rooftop walkway systems
We represent the following manufacturers:
National Partition –Inplant modular offices
Folding Guard – Secure partitions and lockers
Lindapter – Steel clamping systems
Illinois Engineered Products - Security gates & portable gate systems
FCP Mezzanines – Free space steel mezzanines
ZSi Foster – Cush-A-Block roof support systems
---